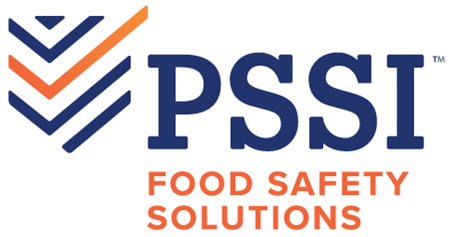 Job Information
PSSI

Pest Solutions - Regional Sales Manager

in

Roswell

,

Georgia
WHO WE ARE:
The Leader in food-industry-related contract sanitation and food safety

Over $1 Billion in sales with an excellent history of organic and acquisition growth

Over 17 thousand team members throughout North America

Corporate headquarters in Kieler, Wisconsin with team members working in over 400 customer plants throughout North America
OUR VISION:
To be the leading food safety solutions company that owns the standard of health and safety for our PSSI family and brand protection for our partners
Safety: We are committed to the health and safety of our team members and set the standard of food safety for the protection of our customers' products and brands.

Integrity: We speak with candor, act with transparency, follow through on our commitments and abide by our principles and values.

Team: We respect and value our team members, embrace diversity, and invest in their development through coaching and training.

Customer Focus: We strive to exceed our internal and external customers' expectations through open communication, relationships, and continuous improvement.

Achievement: We manage our business to provide opportunities and stability for our team members, and bring value to our customers, owners and the communities we serve.
POSITION SUMMARY 1
The Regional Sales Manager is responsible for sales of growth of prospective focus customer segments in a set region. This is a remote position and would require working from home when not traveling.
Primary job responsibility is to sell PSSI Pest Solutions to self-identified prospects in a defined sales territory. This individual will identify, qualify, and close new opportunities within the target regional markets that will vary to meet the growth needs of the company. Primary focus is food processing and food grade production, but other commercial customers will be targeted to meet geographic needs. Responsibilities include the complete sales process from business development prospecting through completion of budgets, presentations, contract negotiations, signing and post-sales support. They will leverage a collaborative CSP sales approach with other departments and utilize SFDC database to maximize revenue growth.
PRINCIPAL AND ESSENTIAL DUTIES AND RESPONSIBILITIES
Develop and self-identify new prospects, cold call new prospects, and qualify and close new client opportunities.

Include the entire CSP sales process: prospect, relating, discovery, advocating to closed/won and post-sales support.

Responsible for entering, updating, and maintaining all activities in SFDC.

Achievement of all sales targets and activity goals.

Maintain high level of product/technical knowledge and responsible for obtaining and maintaining required personal licenses/regulatory approval in assigned sales territory.

Enroll and obtain required PSSI education related certifications.

Professionally represent PSSI Pest Solutions by upholding PSSI's core values.

Stabilization of existing business, attain price increases and maintaining relationships with clients.

Work cross functionally with operations, corporate account management, and sales support to leverage a unified approach to maximize revenue growth and ensure established goals are met.
MINIMUM QUALIFICATIONS
Strong communication, presentation and analytical skills

Must be willing to travel regularly overnight to customer or plant locations

Bachelor's Degree or equivalent experience

5 years' sales experience in industrial food processing industry and a complex sale environment.
PREFERRED QUALIFICATIONS
Independent, self-motivated, competitive, high powered and polished experience with a service organization is required.

Broad knowledge of plant environment and requirements coupled with the ability to develop custom solutions to meet changing needs of the customer.

Excellent written, oral communications skills, strong analytical skills, understanding of sales processes and complex negotiation skills.

Track record of demonstrated sales success.

Must work well in a team environment with multiple resources.

SFDC and Microsoft Office experience (Word, Excel, PowerPoint, and Outlook)
WHAT WE OFFER:
Medical, Dental, & Vision Insurance

Basic Life Insurance

401k Retirement Plan

Paid Holidays

Paid Vacation

Employee Assistance Program

Training & Development Opportunities
Packers Sanitation Services, Inc. (PSSI) is proud to be an equal opportunity employer. All qualified applicants will receive consideration for employment without regard to race, religion, color, creed, sex, gender, gender identity, national origin, citizenship status, uniform service member status, veteran status, age, genetic information, disability, or any other protected status, in accordance with all applicable federal state, and local laws. PSSI is committed to complying with the laws protecting qualified individuals with disabilities. PSSI will provide a reasonable accommodation for any known physical or mental disability of a qualified individual with a disability to the extent required by law, provided the requested accommodation does not create an undue hardship for the Company and/or does not pose a direct threat to the health or safety of others in the workplace and/or to the individual. If an employee requires an accommodation, they must notify the site manager or the Corporate Human Resources Department. If an applicant requires an accommodation, they must notify the hiring manager and/or the Recruiter hiring for the position.