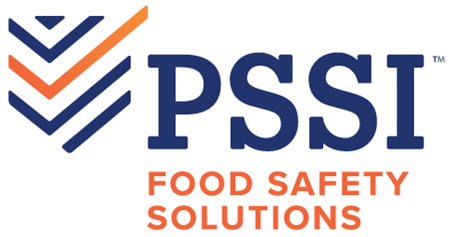 Job Information
PSSI

Corporate Payroll Processor

in

Kieler

,

Wisconsin
WHO WE ARE:
The Leader in food-industry-related contract sanitation and food safety

Over $1 Billion in sales with an excellent history of organic and acquisition growth

Over 17 thousand team members throughout North America

Corporate headquarters in Kieler, Wisconsin with team members working in over 400 customer plants throughout North America
OUR VISION:
To be the leading food safety solutions company that owns the standard of health and safety for our PSSI family and brand protection for our partners
Safety: We are committed to the health and safety of our team members and set the standard of food safety for the protection of our customers' products and brands.

Integrity: We speak with candor, act with transparency, follow through on our commitments and abide by our principles and values.

Team: We respect and value our team members, embrace diversity, and invest in their development through coaching and training.

Customer Focus: We strive to exceed our internal and external customers' expectations through open communication, relationships, and continuous improvement.

Achievement: We manage our business to provide opportunities and stability for our team members, and bring value to our customers, owners and the communities we serve.
POSITION SUMMARY
Payroll Processors conduct all payroll and balancing related duties to ensure accuracy in employee pay, and to ensure taxes and deductions are in compliance with payroll law/tax changes, state and federal labor/leave laws, and company policies. Payroll Processors' work involves having a good working knowledge of Microsoft Excel, Access, and ADP Vantage, the ability to be well organized, and the ability to work in a fast-paced environment while maintaining confidential employee payroll records.
ESSENTIAL FUNCTIONS/JOB DUTIES:
Works under supervision of the Payroll Processing Supervisor

Process changes in rate of pay, employee Federal/State exemptions, personal information, and direct deposit/pay card information in the payroll system

Produce and ship timekeeping materials, such as sign-in sheets

Collect and track completed timekeeping material for each pay period

Review timesheet exception reports and other information to detect and reconcile payroll discrepancies

Create payroll import and upload into payroll system

Prepare batch balancing sheet for reconciliation to payroll system

Provide reconciled batch balancing report and exception reports to supervisor for document retention

Prepare and balance period-end reports and reconcile payroll to payroll system register

Works closely with field managers to resolve any payroll related issues

Utilizes multiple timekeeping systems to produce automated payroll import into core payroll system

Process employee requests for statement of earnings

Fields incoming payroll phone calls and resolves employee pay issues associated with calls

Research and submit vacation and sick pay balance adjustments to lead/supervisor for approval

Research and submit adjustments to pay related to previous errors or retroactive increases for approval

Execute changes in payroll system/process to comply with changes in tax and deduction laws researched by the Audit/Compliance Department

Retain statistical reports, statements, registers and summaries related to pay

Distribute employee W-2's

Research and produce W2Cs
MINIMUM QUALIFICATIONS:
Education : High School Graduate or General Education Degree (GED): Required
Experience : 1-2 years of related office experience
Computer Skills : Microsoft Excel, Access, and Outlook. ADP Vantage preferred, but not required
WHAT WE OFFER:
Medical, Dental, & Vision Insurance

Basic Life Insurance

401k Retirement Plan

Paid Holidays

Paid Vacation

Employee Assistance Program

Training & Development Opportunities
Packers Sanitation Services, Inc. (PSSI) is proud to be an equal opportunity employer. All qualified applicants will receive consideration for employment without regard to race, religion, color, creed, sex, gender, gender identity, national origin, citizenship status, uniform service member status, veteran status, age, genetic information, disability, or any other protected status, in accordance with all applicable federal state, and local laws.PSSI is committed to complying with the laws protecting qualified individuals with disabilities.PSSI will provide a reasonable accommodation for any known physical or mental disability of a qualified individual with a disability to the extent required by law, provided the requested accommodation does not create an undue hardship for the Company and/or does not pose a direct threat to the health or safety of others in the workplace and/or to the individual.If an employee requires an accommodation, they must notify the site manager or the Corporate Human Resources Department.If an applicant requires an accommodation, they must notify the hiring manager and/or the Recruiter hiring for the position.
DISCLAIMER : This is not necessarily an exhaustive list of all responsibilities, duties, skills, efforts, requirements or working conditions associated with the job. While this is intended to be an accurate reflection of the current job, management reserves the right to revise the job or to require that other or different tasks be performed as assigned.