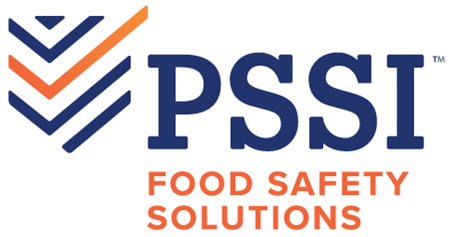 Job Information
PSSI

Site Manager Trainee

in

Jacksonville

,

Florida
WHO WE ARE:
The Leader in food-industry-related contract sanitation and food safety

Over $1 Billion in sales with an excellent history of organic and acquisition growth

Over 17 thousand team members throughout North America

Corporate headquarters in Kieler, Wisconsin with team members working in over 400 customer plants throughout North America
OUR VISION:
To be the leading food safety solutions company that owns the standard of health and safety for our PSSI family and brand protection for our partners
Safety: We are committed to the health and safety of our team members and set the standard of food safety for the protection of our customers' products and brands.

Integrity: We speak with candor, act with transparency, follow through on our commitments and abide by our principles and values.

Team: We respect and value our team members, embrace diversity, and invest in their development through coaching and training.

Customer Focus: We strive to exceed our internal and external customers' expectations through open communication, relationships, and continuous improvement.

Achievement: We manage our business to provide opportunities and stability for our team members, and bring value to our customers, owners and the communities we serve.
Para ver la descripción de trabajo en español, por favor desplácese hacia abajo hasta el final de la página.
Department: Operations
Job Status: Full Time
FLSA Status: Salaried Exempt
Reports To: Area Manager
Work Schedule: Varies by Location
Amount of Travel Required: 0-10%
Positions Supervised: None
POSITION SUMMARY
This position worked directly with the Site Manager at individual customer sites. This position includes over all training to take responsibility for PSSI operations at a customer site involving sanitation which include: cleaning procedures, safety, food safety, QA, customer relations, payroll, employee relations, staffing, budgets and billing.
ESSENTIAL FUNCTIONS/JOB DUTIES
To perform this job successfully, an individual must be able to perform each essential duty satisfactorily.
Trainee will work under the supervision of an experienced PSSI Site Manager to learn the skills essential for success

Trainees are expected to demonstrate positive attitude, willingness to learn, and exemplary attendance

Over the course of 3 to 5 months' trainees will follow a program teaching them to perform all jobs in the PSSI system ranging from hourly sanitor to Site Manager

Trainee development will be monitored through weekly reports from the Training Site Manager to his Area Manager, Divisional HR Manager, and PSSI Training Manager

Trainees will attend one regional Advanced Management Training Roadshow

Limited travel may be required to allow trainee exposure to different kinds of facilities and the startup process
MINIMUM QUALIFICATIONS
Ability to read, write, add and subtract; six (6) months to one year of related sanitation experience; general working knowledge of computers/technology (e.g., Microsoft Excel and Word); ability to wear personal protective equipment; and ability to work in work environments with extreme temperature fluctuations.
PREFERRED QUALIFICATIONS
High School Degree or its Equivalent, Phone Skills, Recruiting, Interviewing Skills, People Skills, Professional, Detail Oriented, Safety Oriented, Results Driven, Accountable, Approachable, Customer Service, Independent Thinker, Driven, Honest, Leader, Motivator, Teacher.
Other Physical Requirements
Ability to wear Personal Protective Equipment (PPE) (Rain Gear).
WHAT WE OFFER:
Medical, Dental, & Vision Insurance

Basic Life Insurance

401k Retirement Plan

Paid Holidays

Paid Vacation

Employee Assistance Program

Training & Development Opportunities
Packers Sanitation Services, Inc. (PSSI) is proud to be an equal opportunity employer. All qualified applicants will receive consideration for employment without regard to race, religion, color, creed, sex, gender, gender identity, national origin, citizenship status, uniform service member status, veteran status, age, genetic information, disability, or any other protected status, in accordance with all applicable federal state, and local laws.PSSI is committed to complying with the laws protecting qualified individuals with disabilities.PSSI will provide a reasonable accommodation for any known physical or mental disability of a qualified individual with a disability to the extent required by law, provided the requested accommodation does not create an undue hardship for the Company and/or does not pose a direct threat to the health or safety of others in the workplace and/or to the individual.If an employee requires an accommodation, they must notify the site manager or the Corporate Human Resources Department.If an applicant requires an accommodation, they must notify the hiring manager and/or the Recruiter hiring for the position.
Departamento: Operaciones Estatus de Trabajo: Tiempo completo
Estatus FLSA: Salario, exento Reporta a: Gerente de Área
Horario de trabajo: Varia por locación Cantidad de viaje requerido: 0-10%
Posiciones que supervisa: Ninguna
RESUMEN DE LA POSICION
Esta posición trabaja directamente con el Gerente de Sitio en sitios individuales del cliente. Esta posición incluye todo el entrenamiento para tomar responsabilidad de las operaciones de PSSI en el sitio del cliente, envuelve saneamiento lo cual incluye: procedimientos de limpieza, seguridad, seguridad de alimentos, QA, relaciones con los clientes, nomina, relaciones con los empleados, manejo personal, presupuesto y facturación.
FUNCIONES ESENCIALES/ LABORES DEL TRABAJO
Para realizar este trabajo de manera exitosa, el individuo debe poder realizar todas las funciones esenciales de manera satisfactoria.
El aprendiz va a trabajar bajo la supervisión de un Gerente de Sitio de PSSI con experiencia para aprender las habilidades esenciales para triunfar.

Se espera que los aprendices demuestren una actitud positiva, voluntad para aprender y una asistencia ejemplar.

Durante un periodo de 3 a 5 meses, el aprendiz seguirá un programa que les ensenará a realizar todos los trabajos en el sistema de PSSI que va desde el empleado general por hora hasta el Gerente de Sitio.

El desarrollo del aprendiz será monitoreado a través de reportes semanales del Entrenador Gerente de Sitio hasta su Gerente de Área, del Gerente de Recursos Humanos de la división y el Gerente de entrenamiento de PSSI.

Los aprendices asistirán a un entrenamiento avanzado de gerencia.

Viaje limitado puede ser requerido para permitir la exposición al entrenamiento, a diferentes instalaciones y procesos de incio.
CUALIFICACIONES MÍNIMAS
Habilidad para leer, escribir, sumar y restar, seis (6) meses a un año de experiencia relacionada al saneamiento, conocimiento general de trabajo en computadores/tecnología (Ej. Microsoft Outlook, Excel and Word) Habilidad para utilizar equipo de protección personal y habilidad para trabajar en ambientes de trabajo con fluctuaciones extremas de temperatura.
CUALIFICACIONES PREFERIDAS
Diploma de bachiller o su equivalente, habilidades telefónicas, de reclutamiento, habilidades de entrevista y con personal, profesional, detallista, orientado en seguridad, motivado por resultados, responsable, servicio al cliente, pensador independiente, honesto, líder, motivador y maestro.
RECONOCIMIENTO DE LA DESCRIPCIÓN DEL TRABAJO
Yo he recibido, revisado y totalmente he entendido la descripción de trabajo para la posición de Gerente en entrenamiento. Yo entiendo que la posición de Gerente en entrenamiento es salarial, exenta de tiempo extra. Más allá entiendo que soy responsable por la ejecución satisfactoria de las funciones esenciales descritas acá.
LO QUE OFRECEMOS:
·Seguro médico, dental y de vision
·Seguro de vida básico
·Plan de retiro 401K
·Festivos pagos
·Vacaciones pagas
·Programa de Asistencia al Empleado
·Oportunidades de entrenamiento y desarrollo
Packers Sanitation Services, Inc. (PSSI) esta orgulloso de ser un empleado que ofrece igualdad de oportunidades. Todos los candidatos cualificados recibirán consideración de empleo sin importar raza, religión, color, credo, sexo, género, identidad de género, nacionalidad de origen, estado ciudadano, estado de miembro de las fuerzas uniformadas, estado veterano, edad, información genética, discapacidad u otro estado protegido en concordancia con todas las leyes federales, estatales y locales que apliquen. PSSI esta comprometido con cumplir con estas leyes que protegen a los individuos cualificados con discapacidades. PSSI proveerá una acomodación razonable a cualquier discapacidad física o mental conocida de un individuo cualificado a la extensión requerida por lay, provista la acomodación requerida no cree una adversidad excesiva para la compañía y/ocoloque en amenaza directa la salud o seguridad de otros en el lugar de trabajo y/o al individuo. Si un empleado requiere una acomodación, ellos deben notificar al gerente de sitio o al departamento de recursos humanos corporativo. Si un candidato requiere de una acomodación, ellos deben notificar al gerente de contratación y/o al reclutador contratando para la posición.