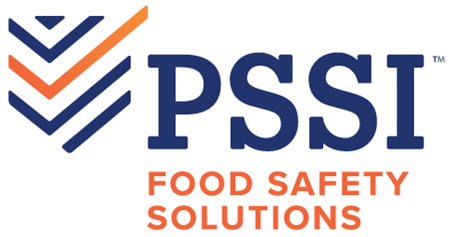 Job Information
PSSI

Employee Retention Program Supervisor

in

Delphi

,

Indiana
WHO WE ARE:
The Leader in food-industry-related contract sanitation and food safety

Over $1 Billion in sales with an excellent history of organic and acquisition growth

Over 17 thousand team members throughout North America

Corporate headquarters in Kieler, Wisconsin with team members working in over 400 customer plants throughout North America
OUR VISION:
To be the leading food safety solutions company that owns the standard of health and safety for our PSSI family and brand protection for our partners
Safety: We are committed to the health and safety of our team members and set the standard of food safety for the protection of our customers' products and brands.

Integrity: We speak with candor, act with transparency, follow through on our commitments and abide by our principles and values.

Team: We respect and value our team members, embrace diversity, and invest in their development through coaching and training.

Customer Focus: We strive to exceed our internal and external customers' expectations through open communication, relationships, and continuous improvement.

Achievement: We manage our business to provide opportunities and stability for our team members, and bring value to our customers, owners and the communities we serve.
Employee Retention Program Supervisor
Why work for PSSI?
Weekly pay! Full benefits!

We offer a paid, comprehensive training program!

Opportunities for career advancement!

With safety as our #1 priority, PSSI provides PPE to keep you safe at work.
POSITION SUMMARY
This position leads PSSI's Employee Retention Program "ERP" in plants with 50 or more team members. The ERPS is responsible for executing PSSI's ERP policies and all Five Elements of the ERP Program, which includes training responsibilities and administrative tasks. The ERP Supervisor must know, understand, and be able to communicate the ERP principles to team members in the program, while being responsible for the successful execution of the ERP effort.
What you'll be doing:
Meet with the local workforce office, cooperate with non-profits, request paid advertising to Corporate Recruiting staff, and work with offsite recruitment locations to attract applicants.

Coordinate all local "boots on the ground" recruitment efforts.

Directly contact applicants to screen/interview for the open positions.

Ensure that all screening/hiring selectivity requirements are completed and make hiring decisions.

Conduct initial orientation, ensure all new hire paperwork is completed.

Ensures that all new team members and rehires receive the entire 4 weeks of ERP Training.

Confirm that ERP program is being executed through nightly routine audits of every new hire and trainer on the floor (65%-70% of the ERPS time should be on the plant floor).

Lead weekly ERP Trainer Meetings

Assist Site Manager with ERP improvements and execute corrective actions identified during ERP Assessments

Address grievances of team members and issue discipline when necessary
Apply online at jobs.pssi.com or call 844-388-7774!
Learn more about what we do!
Apply Video: https://vimeo.com/316176900/daa04020ae
Facebook: https://www.facebook.com/PSSIFoodSafety
PSSI is the leader in food safety solutions with 500+ plants cleaned daily in North America. We span USDA, FDA, CFIA food processing facilities. Our customers work hard to perfect their product and PSSI makes sure it's protected.
WHAT WE OFFER:
·Medical, Dental, & Vision Insurance
·Basic Life Insurance
·401k Retirement Plan
·Paid Holidays
·Paid Vacation
·Employee Assistance Program
·Training & Development Opportunities
Packers Sanitation Services, Inc. (PSSI) is proud to be an equal opportunity employer. All qualified applicants will receive consideration for employment without regard to race, religion, color, creed, sex, gender, gender identity, national origin, citizenship status, uniform service member status, veteran status, age, genetic information, disability, or any other protected status, in accordance with all applicable federal state, and local laws.PSSI is committed to complying with the laws protecting qualified individuals with disabilities.PSSI will provide a reasonable accommodation for any known physical or mental disability of a qualified individual with a disability to the extent required by law, provided the requested accommodation does not create an undue hardship for the Company and/or does not pose a direct threat to the health or safety of others in the workplace and/or to the individual.If an employee requires an accommodation, they must notify the site manager or the Corporate Human Resources Department.If an applicant requires an accommodation, they must notify the hiring manager and/or the Recruiter hiring for the position.
Supervisor del programa de retención de empleados
¿Por qué trabajar para PSSI?
¡Pago semanal! ¡ Beneficios completos!

¡Ofrecemos un programa de entrenamiento comprensivo y pago!

Oportunidades de avance en su carrera

Con la seguridad como nuestra prioridad #1, PSSIprovee Equipo de Protección Personal para mantenerlo seguro en el trabajo.
RESUMEN DE LA POSICIÓN
Esta posición lidera el Programa de Retención de Empleados "ERP" de PSSI en plantas con 50 o más miembros del equipo. El ERP es responsable de ejecutar las políticas de ERP de PSSI y todos los cinco elementos del programa ERP, lo cual incluye responsabilidad de entrenamiento y tareas administrativas. El supervisor ERP debe saber, entender y debe poder comunicar los principios del ERP a los miembros del equipo que están en el programa, mientras son responsables por el éxito de la ejecución del esfuerzo del ERP.
Lo que usted estará haciendo:
Reunirse con la oficina de la fuerza de trabajo local, corporaciones sin ánimo de lucro, solicitar publicidad paga al personal de contratación corporativa y trabajar con ubicaciones de contratación externa para atraer candidatos.

Coordinar todos los esfuerzos de reclutamiento locales de "Botas en el suelo".

Directamente contactar candidatos para evaluación/entrevista para las posiciones abiertas.

Asegurar que todas las evaluaciones/requisitos de selectividad de contratación se completen y tomar decisiones de contratación.

Conducir orientación inicial, asegurar que toda la documentación de nuevo contratado este completa.

Asegurar que todos los nuevos miembros del equipo y recontratados reciban las 4 semanas completas de entrenamiento ERP.

Confirmar que el programa ERP se está ejecutando a través de auditorías de rutina nocturna de cada nuevo contratado y entrenador en el piso (65%-70% del tiempo del ERPS debe estar en el piso de la planta).

Liderar reunión es de entrenador ERP semanalmente.

Asistir al gerente de sitio con mejoras de ERP y ejecutar acciones correctivas identificadas durante las evaluaciones ERP.

Direccionar reclamos de los miembros del equipo y emitir disciplinarios cuando sea necesario.
¡Aplique en línea en jobs.pssi.com o llame al 844-388-7774!
¡Aprenda más acerca de lo que hacemos!
Video de candidato: https://vimeo.com/316176900/daa04020ae
Facebook: https://www.facebook.com/PSSIFoodSafety
PSSI es líder en soluciones de seguridad de alimentos con 500+ plantas que se limpian diariamente en norte América. Nosotros abarcamosinstalaciones procesadoras de alimentos de USDA, FDA, CFIA. Nuestros clientes trabajan duro para perfeccionar sus productos y PSSI se asegura que este protegido. PSSI es un Empleador de Igualdad de Oportunidades.
LO QUE OFRECEMOS:
·Seguro médico, dental y de vision
·Seguro de vida básico
·Plan de retiro 401K
·Festivos pagos
·Vacaciones pagas
·Programa de Asistencia al Empleado
·Oportunidades de entrenamiento y desarrollo
Packers Sanitation Services, Inc. (PSSI) esta orgulloso de ser un empleado que ofrece igualdad de oportunidades. Todos los candidatos cualificados recibirán consideración de empleo sin importar raza, religión, color, credo, sexo, género, identidad de género, nacionalidad de origen, estado ciudadano, estado de miembro de las fuerzas uniformadas, estado veterano, edad, información genética, discapacidad u otro estado protegido en concordancia con todas las leyes federales, estatales y locales que apliquen. PSSI esta comprometido con cumplir con estas leyes que protegen a los individuos cualificados con discapacidades. PSSI proveerá una acomodación razonable a cualquier discapacidad física o mental conocida de un individuo cualificado a la extensión requerida por lay, provista la acomodación requerida no cree una adversidad excesiva para la compañía y/ocoloque en amenaza directa la salud o seguridad de otros en el lugar de trabajo y/o al individuo. Si un empleado requiere una acomodación, ellos deben notificar al gerente de sitio o al departamento de recursos humanos corporativo. Si un candidato requiere de una acomodación, ellos deben notificar al gerente de contratación y/o al reclutador contratando para la posición.